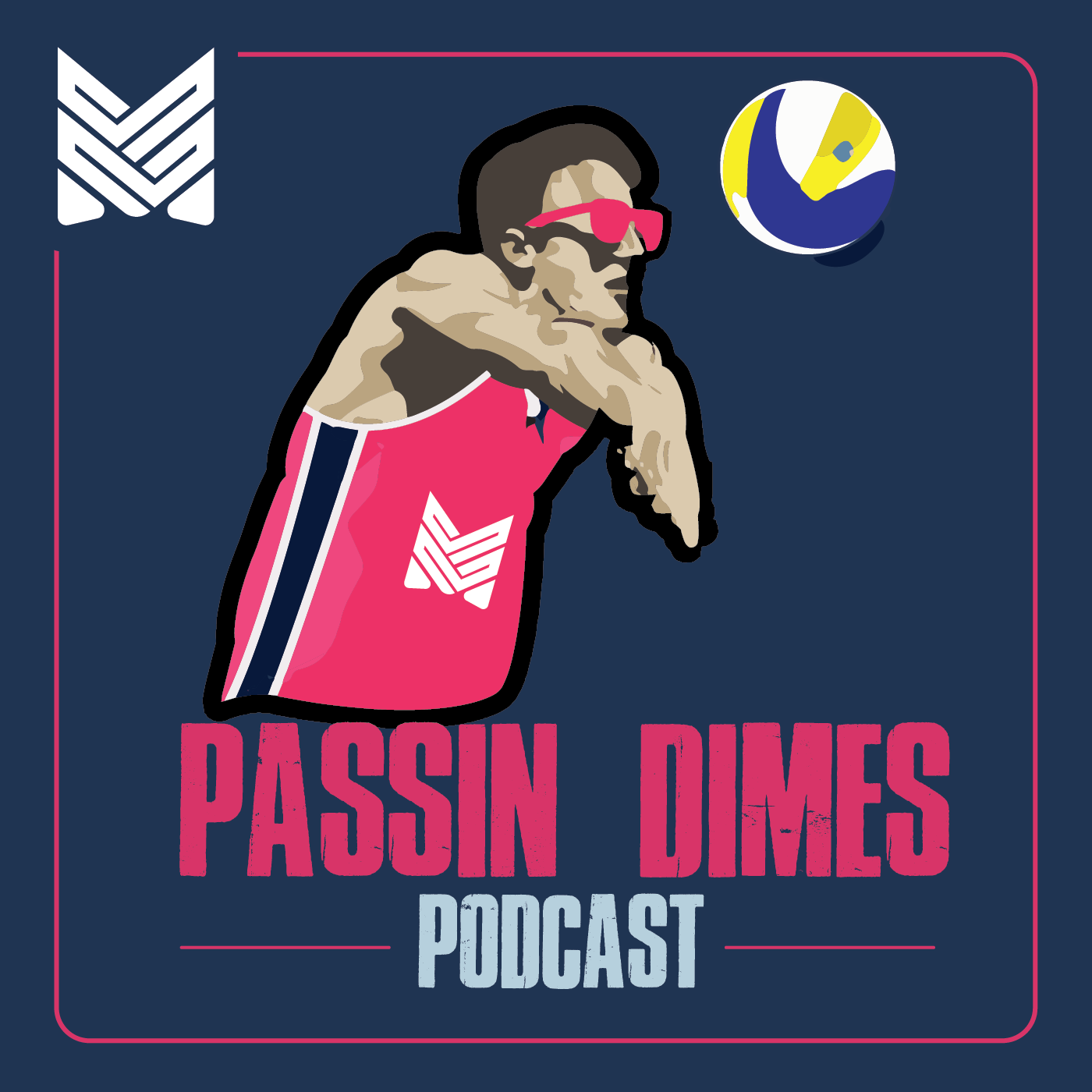 This week the tables have turned for Passin Dimes 2nd Anniversary! Friend of the show Eric Simon (Episode 133) steps up and offers to host an episode to interview co-creator and host of Passin Dimes, Josh Nichol. 
Josh started his coaching career over 18 years ago when he started coaching while in high school. Since then Josh has coached club for DRVC, Interclub, Leaside and Titans, school volleyball with Upper Canada College and Bishop Strachan School. Josh was lucky enough to restart the George Brown Men's program in 2010 where the team would go on to make the playoffs 3/5 years, have an Academic All Canadian and win East Coach of the Year. Josh has also coached Team Ontario on the beach and indoor sides at National Team Challenge Cup and Canada Games. Most recently Josh was named Interim Head Coach of the Men's Next Gen program for Team Canada Beach. Hear about all of this and more. 
We hope you enjoy this episode. If you've read this far please, please, please leave a comment, a 5 Star review and the best compliment you can give the show is telling your friends about us!  
We couldn't be more excited to partner with
Momentum Pro Camps
. Momentum Pro Camps runs volleyball camps across Ontario, bringing professional athletes, coaches and resources to communities, clubs and partners. Follow Momentum on social media @momentumprocamps for updates and details on future programs, or email them at
contact@momentumprocamps.com
! Stay Excellent Friends 
Be sure to check out Club Json at
https://www.clubjson.com/
Use promo code
dimes 
to get 15% off your order. Any order over $99 in North America will get free shipping!
Play Now